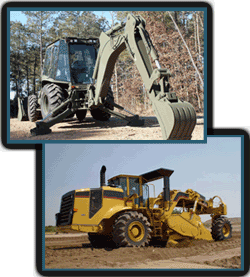 The training staff of Seatech Publications, Inc., provides operator on-the-job training (OJT) for earthmoving equipment. These classes combine both classroom (25%) and hands-on (75%) instruction.
Types of equipment covered includes:
Track-type Tractors
Backhoe Loaders
Wheel Loaders
Wheel Tractor Scrapers
Motor Graders
Hydraulic Excavators
Multi-terrain Loaders
Seatech Publications, Inc, works to meet training goals set by the contractor and to leave behind a plan to verify that skills are retained and practiced. On-the-job training can be customized to meet specific project requirements.